Presentations
I hope none of these amount to "Death by Powerpoint" (see Don McMillan's video on YouTube)!
I would not have thought of putting presentations on this site, but two schools in Birmingham contacted me to ask if staff who had been at a project meeting could "talk through my powerpoint" for staff development with the whole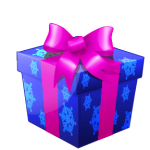 staff – it seems to have been a success. For years these have been filed in a folder called pressies and only now do I think of giving them away! From the hundreds in that folder I have loaded here a manageable number which might be applicable to a range of contexts. These are variations on the theme of learning so you will find some key points arising in more than one pressie.
The presentations contain weblinks to the relevant handouts, videoclips and publications (these are live in "slide show" mode). For my own use I did not put much in the "notes" box of a Powerpoint, but have tried to add a comment if the argument is not clear from the slides.
Take a look at a video of me doing a presentation.
Sorry the quality is not excellent. The Powerpoint for this one is 7b in the list below – it contains links to the handouts and video clips.
Another presentation for which the video is available (better quality) is 12a in the list below.
Download videos of presentations here  (<- that's a link)