Kingsclere
A Bit Of My History and A Bit Of It's History
I "grew up" in the Hampshire village of Kingsclere, where my mum was a teacher in the primary school. Here's her first class, in 1950: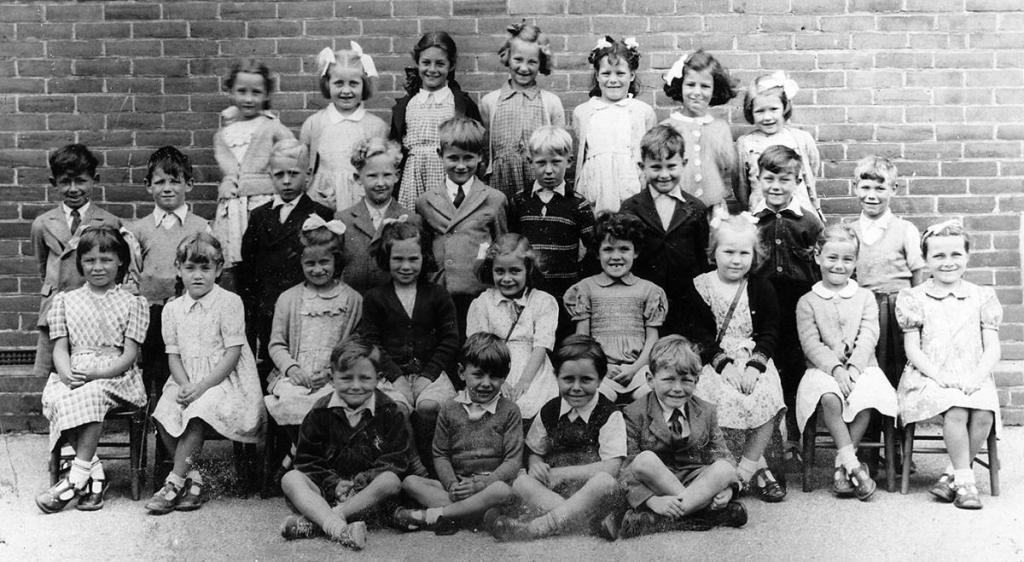 (lots of those faces ring bells 70 years later)
In 1950 care arrangements were few, so I went to school at 3 and a half, crawling around my Mum's classroom. One day she was testing the kids' reading (Old Lob cards). I asked her if I could be tested too! She humoured me and I could read!! (she loved telling that story)
By 1957 I was in Miss Holman's (the headteacher) class:
1957 Kingsclere Primary School Miss Holman class (I'm second from right) (N=27)
Here's my mum and her last class in 1972
1972 Kingsclere Primary School Mrs Watkins' last class (N=27)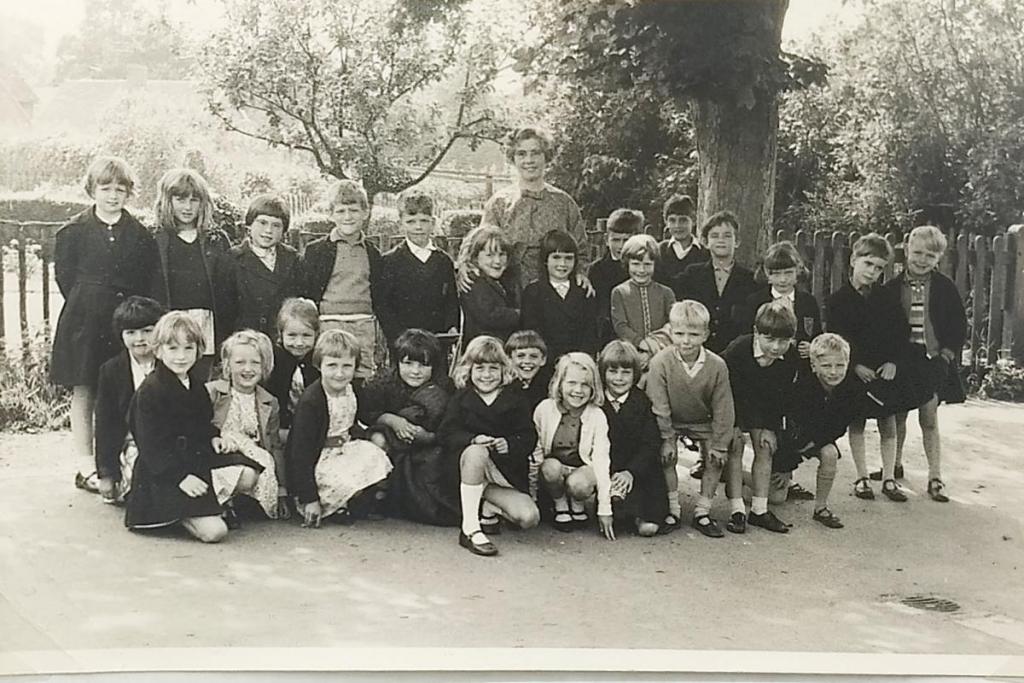 I then went on to secondary "grammar" school in Basingstoke, as did my lovely sister Lyn.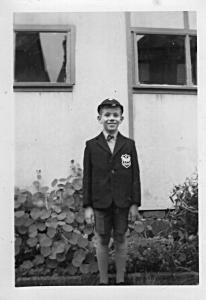 Kingsclere is a village with history. See, for example:
https://kingsclereheritageassociation.wordpress.com/a-brief-history-of-kingsclere/
https://www.hugofox.com/community/kingsclere-heritage-association-6501/history-of-kingsclere/
http://freepages.rootsweb.com/~langdongoff/history/whatsnew.html
This is often shown in buildings. For example there are 95 listed buildings in the parish.
I collected images of them (and uploaded them to British Listed Buildings)
Kingsclere-BLB-N95-sm.pdf (28 downloads)
Here's a version that includes the listing text
Kingsclere-BLB-N95-with-listing.pdf (19 downloads)
I then put them together with the neighbouring parish of Ashford Hill and Headley – the two villages we had lived in previously – total 141!
Listed-Buildings-in-Neighbouring-parishes-SM-74pp.pdf (12 downloads)
And also Hampshire County Council has 73 "Treasures" listed in Kingsclere. That made the basis of Gordon Timmins' book. Here's an illustrated version:
Timmins-2001-Kingsclere-illustr-2020-73ill-sm.pdf (32 downloads)
And here's another extraordinary feature: 11 pubs
A-village-with-11-pubs.pdf (60 downloads)